Kauai is famous for its white, sandy beaches.  The Kauai North Shore beaches are particularly stunning, as the sun-drenched waters are framed by rugged mountains and sea cliffs.  Bursting with beauty, the enchanting setting of Kauai North Shore beaches create an exceptional way to unplug from the everyday and reconnect with a natural paradise. Trust me, relaxing never felt so good.
These four Kauai North Shore beaches are totally bucket-list worthy and should be on your Hawaii hit list.
Hanalei Beach
The half-moon bay of Hanalei Beach is naturally beautiful. High sea cliffs, sheer volcanic ridges and golden sand surround the ancient sunken valley. Hanalei Bay stretches two miles from point to point and indents the coast a full mile inland.  There are coral reefs are on either side of the two points, and in the middle of the bay.  Due to a nearby sunken ship, Hanalei has a great snorkeling environment.  Black Pot, near the pier, is one of the best areas for swimming, snorkeling and surfing.  Swimming is excellent here year round, making it a popular choice for visitors and locals alike.
Anini Beach County Park
If you're looking for one of the safest swimming beaches on the North Shore, this is it.  Anini Beach is also quite gorgeous as it sits on a blue lagoon at the base of emerald cliffs.  The golden beaches stretch on for three miles. This beach is shielded by long fringe of reef too, so it's one of the very best beaches to snorkel at on Kauai.  Anini has a very Tahitian-feel and is definitely worth a visit.
Kee Beach State PaLocated on a reef protected Cove, Kee (pronounced Kay-ay) Beach attracts swimmers and snorkelers.  Take note, though, to stay inside the reef area.  Outside of the reef, conditions are unstable and the waters can be dangerous.  Be sure to take a short walk towards Ha'ena for a panoramic view of the Na Pali Coast.
Tunnels Beach
Easily one of Hawaii's most beautiful beaches, Tunnels Beach is excellent for swimming year round and provides excellent snorkeling conditions as it is protected by a fringing coral reef.  Surrounded by the peaks of Bali Hai, Tunnels Beach is one of best locations to watch the sun set on Kauai.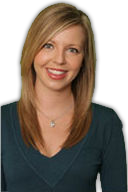 Ashley is Reserve Direct's travel expert, visiting Kauai to find the best travel tips, money-saving deals and insider information. With over 10 years of experience in first-hand-travel adventures, she shares her stories, advice, and current events to help you stay in the know.