Want to experience life under the sea like never before?  Reserve a trip with Atlantis Adventures Hawaii.  They take guests on spectacular submarine adventures in technologically advanced vessels to depths of 100 feet and beyond.  Plus, they have locations on the Big Island, Maui and Oahu. 
Want to know more about what an excursion with Atlantis Adventures Hawaii is all about?  Read on.
Atlantis Adventures Big Island
After a quick check-in (please check-in 30 minutes prior to your boarding time) at the Atlantis Submarine ticket office on Alii Drive, located across from the Kailua-Kona Pier, you'll board a submarine and begin your adventure.  During your trip, you'll explore the majestic waters off the Kailua-Kona Pier, a 25-acre natural coral reef, and its marine inhabitants.  The best part is you view all of this in air-conditioned comfort and safety.
Allow Atlantis Submarines Big Island to show you the other 96% of Kona you can't see any other way. You'll descend 100 feet into another version of paradise, one hidden even from the people of Hawaii for centuries.
Atlantis Adventures Maui
Check-in at the Atlantis Maui Logo Shop in Lahaina (about 30 minutes before departure) and begin your submarine adventure in Maui.  The Maui tour takes guests on an underwater discovery tour in the coastal waters surrounding Lahaina.  Guests view the unique fascinating natural coral reefs, fish and marine life in air-conditioned comfort and safety.
Atlantis Adventures Maui
recently created a unique underwater reef, too, as they sank a Carthaginian replica of a 19th century supply vessel.  This reef will have a lasting marine benefit and is a real sight to see!
Atlantis Adventures Oahu
You begin your trip excursion with Atlantis Adventures Hawaii with a quick check-in at the Hilton Pier in front of the Hilton Hawaiian Village Alii Tower (30 minutes prior to boarding).  Then, you'll board one of their 48 passenger submarines and head to the coastal waters surround Waikiki and Honolulu.  The
Atlantis Waikiki
dive site is home to many Hawaiian fishes, coral, and turtles.
Known for its quality and safety, Atlantis is an eye-opening experience that takes you beyond the classroom as you learn about coral, reef life and submersibles while visiting our sunken shipwrecks, airplane, and other artificial reefs. Atlantis has a spacious air-conditioned interior, large view ports, and comfortable seating. If you haven't been to the bottom of the ocean before, this tour is a "must do!"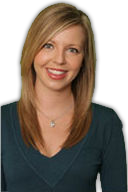 Ashley is Reserve Direct's travel expert, visiting Hawaii to find the best travel tips, money-saving deals and insider information. With over 10 years of experience in first-hand-travel adventures, she shares her stories, advice, and current events to help you stay in the know.